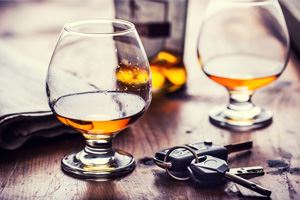 The end of the year brings with it many holidays and causes for celebration. In particular, many people engage in impaired driving between Thanksgiving and New Year's Day. In fact, according to the National Association of Drug Court Professionals, this period of time is "one of the deadliest and most dangerous times on America's roadways due to an increase in impaired driving." It is because of this shift in impaired driving that since 1981, each U.S. president has declared the month of December to be National Impaired Driving Prevention Month.
According to the National Highway Traffic Safety Administration (NHTSA), drugs are involved in about 18 percent of motor vehicle driver deaths, while drunk driving accidents make up 31 percent of all motor vehicle accidents. This is not to mention the thousands of passengers, bicyclists, and pedestrians who lose their lives each year for the same reason.
Alcohol-Related Crashes Are Preventable
In 2017 alone, more than 10,000 people lost their lives in alcohol-related motor vehicle crashes and 29 percent of all traffic fatalities were caused by alcohol-related crashes. Alarmingly, this isn't a phenomenon going away any time soon. The most disturbing fact of all: these crashes, injuries, and deaths are 100 percent preventable.
That is why National Impaired Driving Prevention Month is now more important than ever. The government's hope is that this month will serve as a means of education on the prevalence of drunk driving, the consequences often associated with it, and the importance of sober driving. The NHTSA has even released a SaferRide app in order to help prevent impaired individuals from driving. The app identifies the individual's location and then calls for a taxi or friend to come pick them up.
So What Can You Do?
If you are attending a party this holiday season, here are some tips for driving safely:
Allow at least an hour in between drinks (12 ounces beer; 5 ounces wine; or one standard shot of liquor)
Do not mix alcohol with drugs
Set drink limits ahead of time
Alternate drinking alcoholic beverages with non-alcoholic beverages and food
Don't ride with someone who is impaired
Designate a non-drinking driver, rideshare, or taxi ahead of time
If you are throwing/hosting a party this holiday season, here are some tips for helping your guests to stay safe:
Collect guest car keys upon their arrival
Serve food and non-alcoholic beverages along with your alcoholic drinks
Stop serving alcohol at least an hour prior to the end of the party
If making alcoholic punch, use fruit juice instead of a carbonated drink since it will make the absorption process slower
An Experienced Attorney Can Help
If you or a loved one has been injured in a motor vehicle accident due to the recklessness or negligence of another, the experienced and compassionate Personal Injury Attorneys at Caddell Reynolds can help.
We examine the facts of your case individually and will walk you through each step of the legal process. Call Caddell Reynolds today at 800-671-4100 for a FREE Legal Consultation. There's no fee unless you win!